PCBA factories PCB aluminum assembly DIP SMT Electronic pcb assembly ,
Informations de base
Modèle: qi wireless charger pcba
Description du produit
PCBA factories PCB aluminum assembly DIP SMT Electronic pcb assembly ,  
  Product Description   
Shen Zhen Golden Weald --20 year experience EMS manufacturer -PCB/PCBA  Assembly Service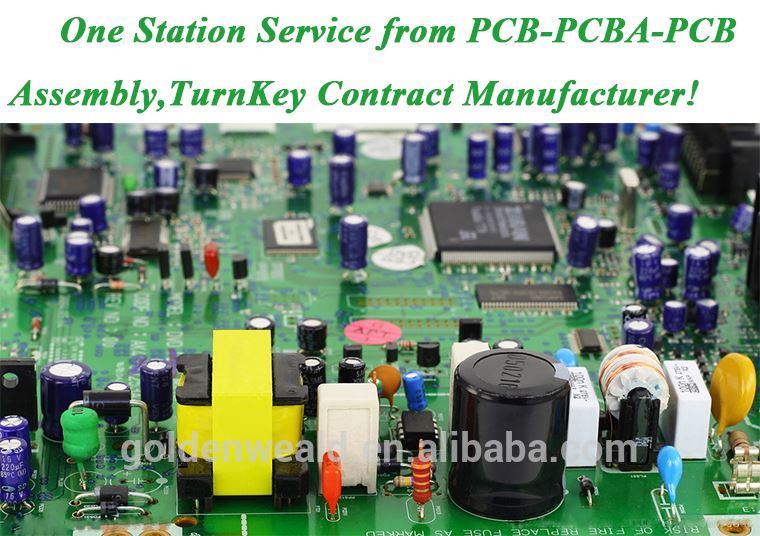 PCBA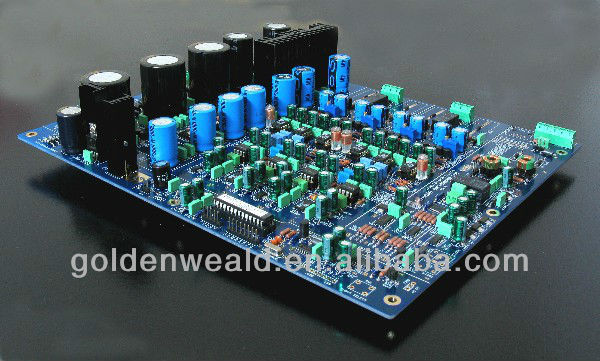 Welcome to Golden Weald!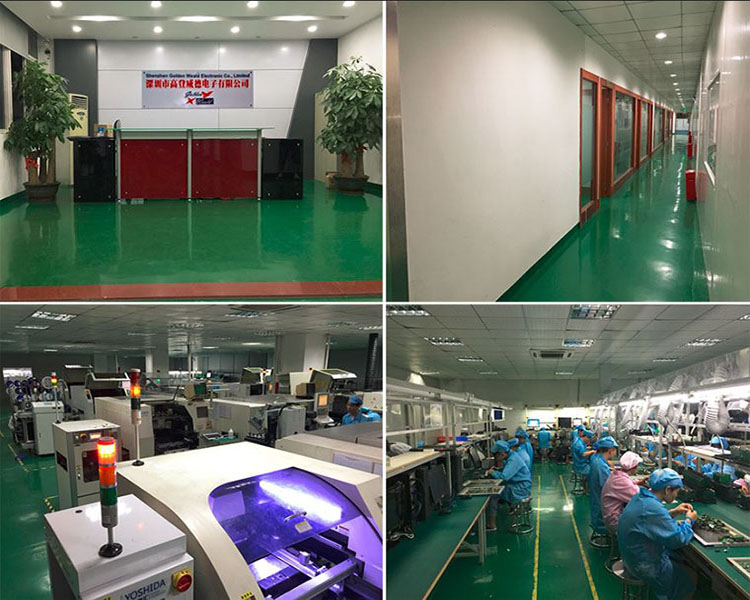 Golden Weald Electronic Co., Limited was found in 2004 who is a professional manufacturer in electronics manufacturing services(EMS) field, IP Camera and Smart home for consume electronics Products base in ShenZhen ,China. With 14 years of development, from a small SMT Company, Golden Weald grows into a first-class manufacturer that could provide SMT (surface mounting technology) service ,contract manufacturing, electronic OEM/ODM, PCB Assembly, PCBA and AI/SMT/DIP hybrid board production, electronics turnkey Assembly, Consignment Assembly ,Final Product Assembly as one unit.
        Golden Weald exclusively offers OEM/ODM service to domestic and overseas high technology enterprises and companies.
Golden Weald's powerful team of material sourcing, logistics, Quality,Testing and engineering could give our customer the most competitive solutions in electronics fields.    
Please keep reading the following about our services:
- PCB Layout Design and Assembly
- Mechanic Sample & Prototype Prepare
- PCB Assembly
- electronic Product OEM/ODM
- Smart home
- ID Design
- Mechanic Design
- Packing Design
- Final Product Assembly ......  
Factory Tour
1. PCB Products

       We are a Manufacturer & Supplier Specializing in Double Side PCB, Multi-Layer PCB, PTFE PCB, Ceramic PCB, Rogers PCB, Aluminium PCB with more than 14 years. Meanwhile, we provide PCBA ( Assembly) and ODM, OEM service. We are specializes in a full SMT and through hole PCBA assembly, obtaining components, building prototype quantities, and testing.  
1. Our professional engineering team can put your project into production in a short time. Sample pictures and BOM are needed to make customized products.Also we can supply for the copy of the PCB and PCBA ,so you just sent me the enquiry is ok ,we can do what you need to do !
2. We can supply CAD and Pro-E designed precision moulds. Moulds can be designed and manufactured according to customers' requests or samples. Plastic injection processing available.
3.buy the electronic components for you to the production of the PCBA
4. We have advanced equipment for through-hole and SMT DIP COB cable Assembly
5. ROHS compliant and lead-free process.
6. In-circuit, functional tests& burn-in tests, full system test
7. High output to guarantee prompt delivery. PCBA     
We sincerely hope to establish longtime and friendly business relationship with you.  
Good quality, reasonable price and the 5-Star service are guaranteed.  
" Excellence derives from true qualities". We will continue our initiated development drive to produce more electronic products with high quality to satisfy customers.
GoldenWeald is an important business unit responsible for SMT Assembly, Tooling, Plastic and Systems Assembly, which offering customers a "one-stop-shopping, high-quality, & cost-effective" total solution for electronics products. GldenWeald currently has approximately 500 employees, and the main equipments are listed as below:
SMT lines: 4
Hand-insertion(DIP) Production lines: 4
Test Production lines: 2  
GoldenWeald believes and insists in continuously pursuing the best quality, conforming to environmental requirements, and constantly enhancing the safety and hygiene of the working environment. It has acquired various certificates in related fields through the years, and in the future it will continue to strengthen its operating performances and to raise customers' satisfaction.
GoldenWeald has a state-of-the-art in-house assembly plant to follow projects through every step of the assembly process. We handle all types of pcb assembly, from SMT,basic thru hole to ultra-fine pitch BGAs. Our engineers work with thousands of customers from across all industries that use prototypes and low-volume orders as part of their overall product development process. PCBA  
Capabilities Include:
- SMT
- PTH Auto Insertion
- BGA
- Flip Chip Bonding (Chip on Board)
- Manual Insertion
- Wire Bonding
- Complete Product (Assembly - Box Build)
- ICT test and Function Test
- Lead-Free Soldering
- Flexible PCBA  
 Golden Weald Key competitive ability :  
      Shen Zhen Golden Weald --20 year experience EMS manufacturer -PCB Assembly Service
1.   We are a good EMS manufacturer with 20 year experience ,  we only do good quality PCBA products;
2.   We use all the component with good quality and 100% testand inspect in IQC before on line ;
3.  We have strong component purchase ability with best quality and best price,
4.  Good quality PCB will insure your product good quality and reliability;
5.  We have our test team and 100% test the PCBAbefore packing;
6.    We use the better packing material insure your PCBA product quality in shipment ;
7.   Others, better subsidiary material such as soldering tin , factory quality control and good project management will insure your product good quality and short lead time;
8.  we offer best quality and competitive price will help you win the good customer and large business .    
Our Product
1. PCB Products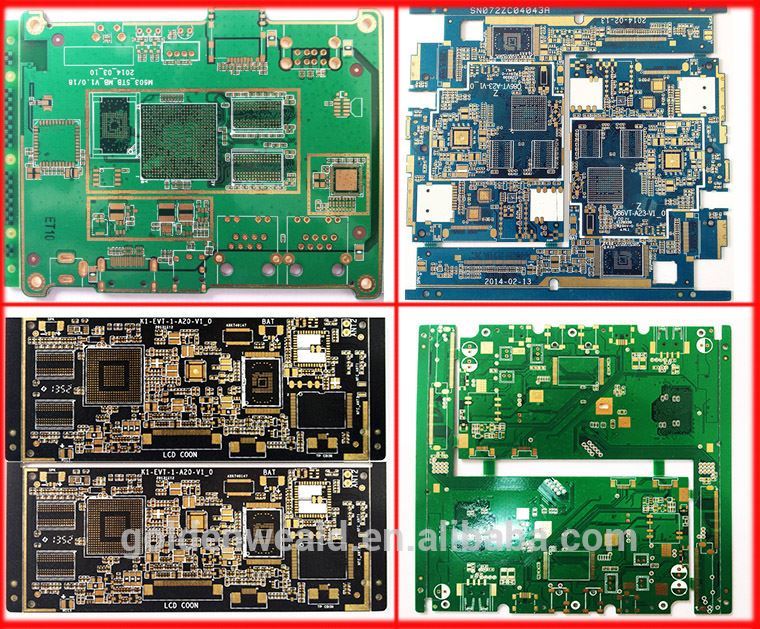 2. PCBA Products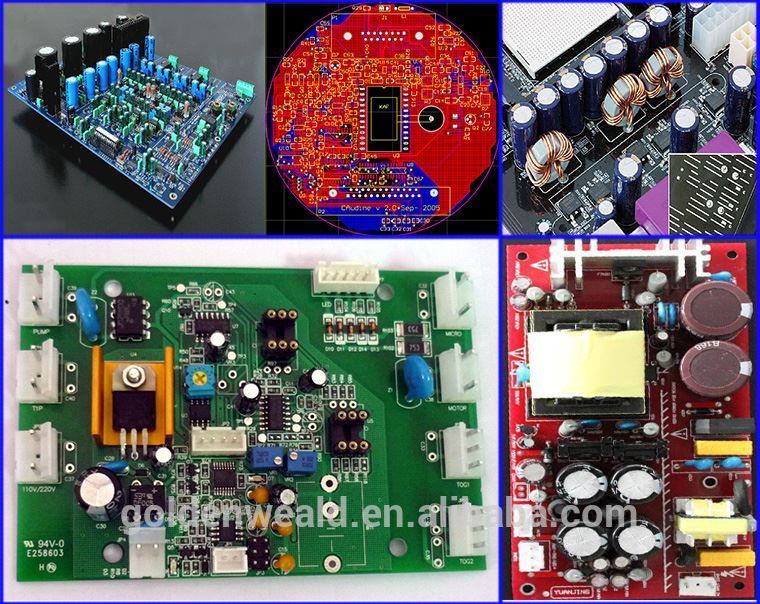 3. PCB/PCBA  Assembly Products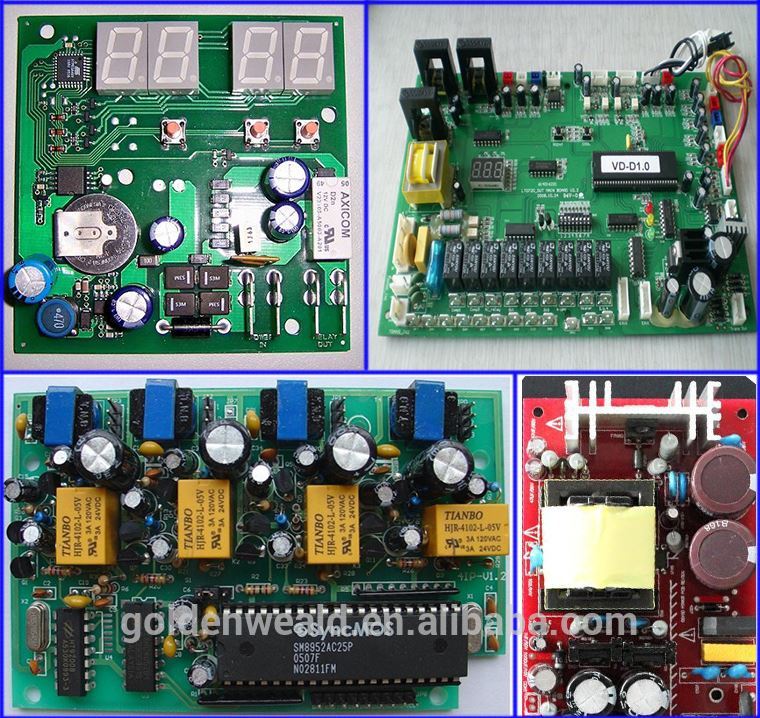 PCBA  
PCBA factories PCB aluminum assembly DIP SMT Electronic pcb assembly ,Europe Customer Visit Golden Weald Factory:        UK Customer and Germany customers visit our factory and we have good business relationship with them for many years, they are also our good friends.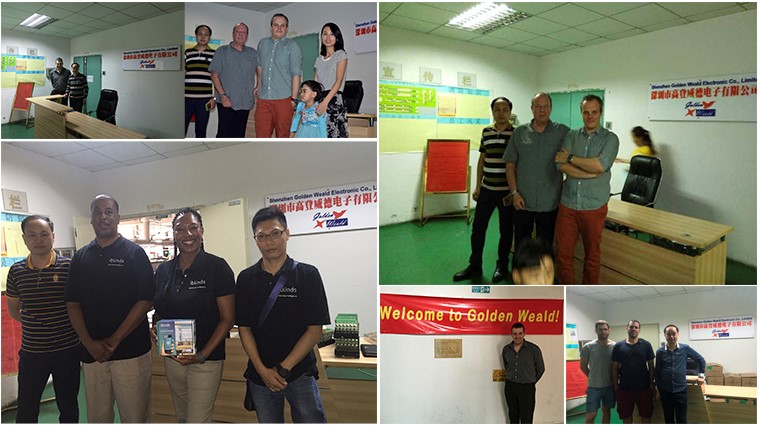 Welcome to Golden Weald and have long term with you!
Groupes de Produits : PCB PCBA